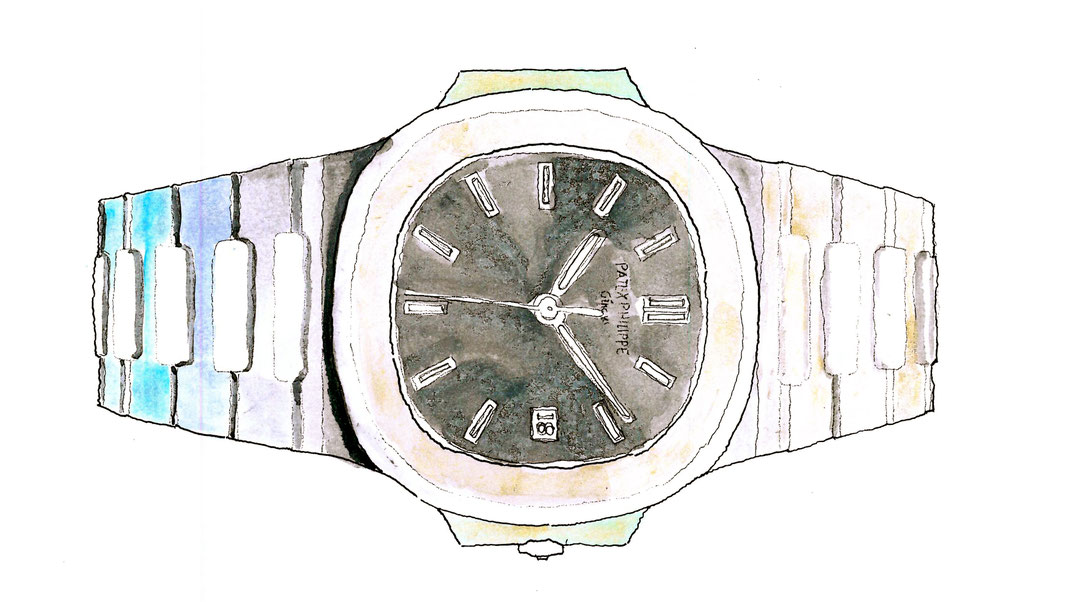 The luxury watch industry has seen an impressive recovery from the watch crisis. By deciding to focus on high-end products (especially mechanical watches), the luxury watch industry benefited from a boom in global luxury goods demand that had started in the mid-1990s. The luxury watch industry in particular owes its success to its farsightedness to actively focus on growth in emerging countries. Thanks to rising incomes and growing prosperity, other emerging markets besides China offer the watch industry substantial growth opportunities.
---
"An average watch investment has increased by 69% in the past 10 years."
---
The global fine watch market is dominated by only a few countries including Switzerland, Germany and China. Although, Switzerland enjoys an almost monopoly-like position in the luxury segment.
The watch industry is not only a valuable ambassador for Switzerland's industrial performance, but also an important pillar of the country's economy - the watch industry has proven to be extremely important for a number of regions of the country. The profile of the Swiss watchmaking industry is that of a mature cluster, in which the individual players - from suppliers to brands to dealers - work together like clockwork. Rolex is considered the most valuable Swiss watch brand in the world with a brand value of around nine billion dollars.
The luxury watch industry has seen an impressive recovery from the watch crisis. By deciding to focus on high-end products (especially mechanical watches), the luxury watch industry benefited from a boom in global luxury goods demand that had started in the mid-1990s. The luxury watch industry in particular owes its success to its farsightedness to actively focus on growth in emerging countries. Thanks to rising incomes and growing prosperity, other emerging markets besides China offer the watch industry substantial growth opportunities.
In recent years, many luxury watch manufacturers have changed their marketing and sales techniques to adapt to changing times. They seem to understand the importance of using social media to market their product. A survey of watch company executives also found that nearly 70 percent of their efforts will focus on making sales through their own online boutique.
Although luxury watches are highly valued for their craftsmanship and reputation, only a small proportion of western consumers bought them recent years. Even among wealthy households, the vast majority reported spending $ 500 or less on luxury watches per year, which is a fraction of the retail price of a luxury watch. The appeal of a fine luxury watch has not waned among the younger generations. In a 2017 survey, around 70 percent of millennials worldwide said they had at least one traditional analog watch. Even if they couldn't afford a luxury watch, most still preferred luxury watches over smartwatches.
---
Patek Philippe collectors are differnet to other watch collectors. They are inconspicuous, because the reserved elegance of Patek Philippe shows trust. Simply put, Patek owners know that they have the best in craftsmanship, tradition, and design that could sit on their wrists, and once you own a Patek Philippe, you don't want anything else.
Scarcity
It is said that less than 1 million Patek Philippe watches have been made since 1839. That is less than some very high-quality Swiss manufacturers produce in one year. The Patek production is so detailed that it takes nine months to make the most basic watches, and more than two years for some of the more complicated watches. Demand is growing all over the world. Some Patek Philippe watches are so popular that buyers have to go through an application process to show that they are sufficiently high-profile collectors. Alternatively, watches can also be purchased in private sales through specialised auction houses.
Design
The real beauty of a Patek design lives in its movements. Every single part is handmade, which is an excessive detail given the fact that only a watchmaker really appreciates it. And yet even the amateur admirer can be impressed by its beauty. The dial design is similarly unmatched. The faceted dials, the hand-polished hands and the small numerals that characterise a Patek Philippe can often go unnoticed even by the person who wears the watch, and yet they produce everything that looks and feels perfect on the wrist.
Resale value
Patek Philippe's resale value exceeds that of all other manufacturers, whether vintage or modern. The Patek Philippe Nautilus Ref 5711/1A is the world's most desirable steel luxury sports watch. The wait time from authorized retailers in the UK is around 8 years on average. And that's after Patek Philippe raised retail prices on all steel Nautilus models by 20%. Some impatient collectors are paying as much as twice retail on the secondary market to get one. For context, recommended retail in Europe of a Patek Philippe Nautilus Ref 5711/1A with navy blue dial is around $ 27,000. In the secondary market, the current average selling price is above $ 40,000. 
In a more historical review, a Calatrava was sold for $ 300 in the 1950s. Today, these models are traded for more than $ 20,000. There are perpetual chronographs, like the fourth series 2499/100 - that cost less than $ 20,000 in the 1980s, but now bring in well over $ 400,000. And an original 1970s Nautilus that was originally retailed for less than $ 3,000 is now trading for over $ 50,000.
Archives
Every Patek Philippe ever made is kept in the Patek Philippe archives. This gives great confidence, as the date of production and the original date of purchase can be seen for every Patek Philippe manufactured since 1839.
Patek Phillippe watch owners are expected to have accomplished something extraordinary in their lives. The excerpts that detail the history of each watch evoke moments in people's lives that are characterized by the purchase of a Patek Philippe. Patek does not have all the names of the previous owners in its archives, but most members of the relevant royal families and countless heads of state and celebrities are documented in these archives. It is a wonderful food for the imagination. Perhaps the previous owner celebrated the end of a war, the beginning of a new life or the birth of a child with this watch.
Patek DNA
The design and craftsmanship combined in a Patek Philippe is incomparable. The overall design of the housings may appear simple. Among other watchmakers, casings are cast and machined. At Patek Philippe, the housings are mostly manufactured in-house and are often made from solid gold or platinum pieces. Patek uses traditional techniques that date back to the 19th century and have been preserved by a few contemporary watchmakers. In order to manufacture one of its cases, you need know-how that has been passed on from generation to generation, just like the watches themselves. And that is how it should be. That is the beauty of a Patek Philippe.
There are various types of collectors. But Rolex is one of the most well-known luxury brands in the world, and this is due to the fact that Rolex lovers tend to become obsessed. In October 2017, the iconic Rolex Daytona by legendary actor Paul Newman was sold for a record price of $ 17.52 million, making it the most expensive wristwatch ever.
Tool watch
Rolex is really considered the original "tool watch". Vintage Rolex collectors love the romantic notion that so many of the classic models are made for specific, functional purposes - often very adventurous - and not simply created as jewellery or decoration. The GMT Master, for example, was developed for Pan-Am at the request of its pilots, who experienced a new phenomenon called jet lag. They wanted a clock that told time for two time zones at the same time. The Submariner was developed specifically for divers. The Milgauss was introduced in the 1950s for people who worked in highly electromagnetic environments, such as in early nuclear research laboratories. It was an anti-magnetic watch that could withstand a thousand "Gauss", which is a measure of magnetism, hence the name Milgauss (literally: a thousand Gauss). It was unusual for someone to wear watches like this in civilian life when they were created. But wearing it for everyday use became cool at some point and still is today.
Details
Vintage Rolex collectors love the nuances of the different dials, bezels, crowns and other features that are so different for certain models and that can add so much to the value and collectibility of a watch. These nuances, such as an "underlined" clock face, an "exclamation mark" or a "Bart Simpson" clock face (models that were made very short in the 1960s, where the Rolex Coronet Insignia is flatter with shorter prongs that resemble Bart Simpson's hair) can increase the value of a watch enormously. Suddenly, a $ 10,000 watch is worth $ 50,000, all because of a tiny detail. 
Versatility
Rolex watches are versatile, like many other brands of haute horlogerie. The overall styling of a vintage Rolex can be as simple as changing a bracelet to an Italian leather bracelet or a NATO nylon bracelet. A watch can easily become many different watches simply by accessories. The latest trend is to switch to a hand-sewn Italian suede strap. Many Rolex lovers love to add a pin buckle to a vintage Rolex to complete this classic look.
Accessorising is not a faux pas with many vintage Rolexes, because so many were originally sold this way. When some of these watches were new, authorised dealers were happy to change an Oyster bracelet to a Jubilee bracelet on request in the store. This is not the case with most other watchmakers.
Increase in value
Vintage Rolex have a strong intrinsic value. Rolex collectors are happy to have a portable investment, and that's exactly what makes the vintage Rolex what it is, especially for sports models like the Submariner, Daytona, and Explorer. These are models that grow faster and more stably than most other existing classic watches. In general, the more elegant Rolex watches do not gain value as quickly, but there are exceptions. The particularly the rare day date made of stainless steel is valued in the range of several hundred thousand dollars.
Robustness
The Rolex Explorer, for example, was developed to be exceptionally robust, with special lubricants in motion that can withstand extreme temperature fluctuations. Rolex especially had an eye on mountain climbers who could be exposed to strong temperature fluctuations between day and night. One of the Explorer's immediate ancestors, an Oyster Perpetual Chronometer (probably a reference 6084), accompanied Sir Edmund Hillary and Sherpa Tenzing Norgay to the summit of Mount Everest in 1953. It is exhibited today in the Beyer Watch Museum in Zurich.
---
Moisture and dust are the main enemies of watches, so you should keep them in dry, temperature-controlled environments. Moisture can penetrate the watches and damage the dials or cause the movement to rust. Watches should be stored away from light, although some unusual ageing effects can increase their value. With vintage watches, the light can sometimes fade black dials to a tropical or chocolate brown. Depending on the brand, model and aesthetics, these discolored dials can actually be worth significantly more than black ones.
Maintain a separate record of your watch's serial numbers and photos, which you can share with the authorities and insurance companies should they be stolen. In many cases, you can send watch theft police reports directly to watch companies. If stolen watches are sent to manufacturers for maintenance, for example, they can be assigned to the actual owner in this way.
There are also websites and forums where information about stolen watches with any serial number can be stored. Potential buyers looking for the watch's serial number can determine whether it has been stolen.
Whether vintage or new, collectors often enjoy their watches - but only under the right circumstances. It depends on the age of the watch. Depending on the case design, those from the 30s and 40s can be more sensitive to moisture, while watches from the 60s are often less to worry about.
Waterproof watches with screw-down casings hold up well over time and keep water, oil and dust away. Vintage chronographs (watches with an integrated stopwatch function) with square slides are more susceptible to moisture - therefore more caution is required when wearing them.
---